After more than ten years of living in the countryside, I have learned how to manage the estate and the world around me, while the strange but pleasant feeling of surrealism has never left me.
In my imagination of what a rural habitat should be, an inseparable element of that image was a few hectares of land around the house. Someone even offered to sell me a plot of 1000 square metres, but it seemed such an absurd idea that I rejected it right away. Besides, even a small building plot is generally more expensive than agricultural land. In my case, the cost of this habitat was similar to the price of a building plot in a thicket of similar plots of land and houses.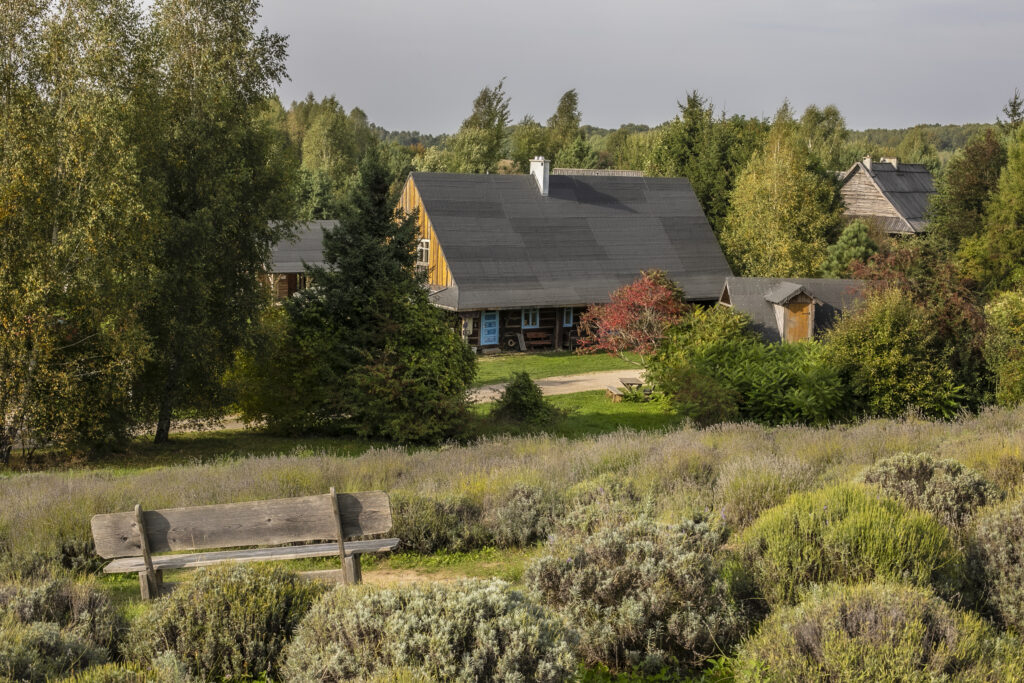 If you have no other option and you are buying a house in a single-family housing estate, this advice will unfortunately be less useful to you. What you can do for yourself is at least exert pressure on the investor or the appropriate local government office to create at least a small square in the middle of the estate, with trees, flowers and benches on it. Then, if in time a local association is established, it will be possible to apply for co-financing of activities and works, for example, obtaining funds for the purchase of a projector and screen, organize film screenings for residents and invited guests. You can then organize parties, special holidays, birthdays, or art exhibitions.
In the past, when I spent my whole day at work in the city, and my nights were spent in the countryside outside the city, I had no chance to feel part of a rural community. And of course there was also no question of sowing radishes and lettuce in the spring. I lived with one foot in the countryside and the other in the city.
You can do all kinds of things in the countryside. There is plenty of space at your disposal, along with the inspiring beauty of the landscape, as well as a concept of time that is slightly different from that in the city. The countryside slows one down – both physically and mentally. And being a villager is something to be proud of. It involves gaining an enormous knowledge about nature, knowledge that is not available to people living in the city, even if they spend all their days in the park.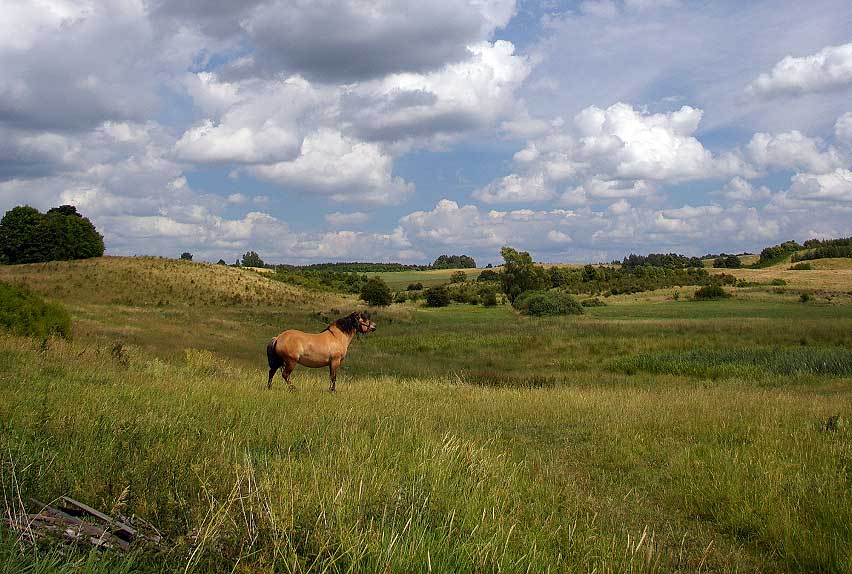 When I bought land in Warmia, I dreamed of a lavender plantation on the slope of a small hill. All I needed to do was go to a garden centre to get seeds, ask a neighbour to plough the field, read this and that about lavender, and experiment. The next steps were just a consequence of that idea.
After a while one can find oneself – true a bit overworked – in a fully mature and beautiful, dream world. It can be a house among purple lavender fields, with a flower drying room, where we sip lavender wine on the porch and marvel that it all happened for real. Our beautiful house can also stand surrounded by mature vines, and in the cellar, stacked up to the arches of the vaults, will be racks holding bottles of delicious wine. Our guests will savour its taste, nodding their heads in acknowledgement and muttering softly. Or it may turn out that the house and garden will be full of unusual forms and artistic installations, perfectly harmonizing with each other and interestingly integrated into the surrounding landscape. Many people will want to visit us then, to be inspired by this unusual art gallery somewhere at the end of the world.
That is why I adopt the working assumption – perfectly matching my vision – that the Reader wishes to: commune with beauty, i.e. is an aesthete seeking calm, in other words feels exhausted, but has a certain inner dynamism, i.e. rarely gets bored and is curious about life, along with its surprises.
As our friend, the late poet Andrzej Sulima-Suryn once put it:
Everything agrees with your way of thinking. Only think…